Fully Integrated PDB
A fully integrated Power Distribution Board includes an EzOSD-based On-Screen-Display, with all of the critical flight data displayed.
Not only is battery voltage, current, and mAh consumed displayed, but also a continuously updated estimate of remaining flight time.
With a newly released EzUHF firmware revision, all critical uplink status is sent down the single PPM stream. No need for a second 'i2c' link between the receiver and the OSD.
A built-in camera switch, with automatic fail-over in case a camera fails.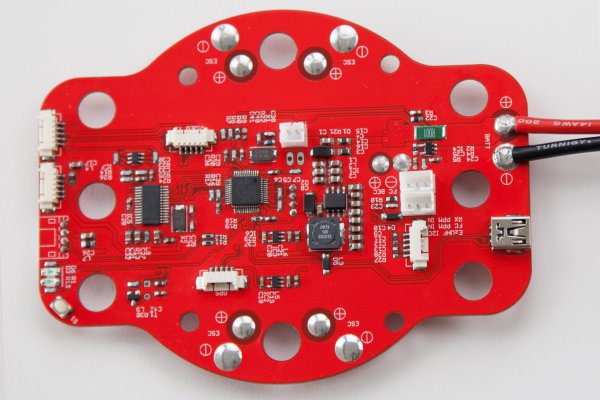 The XuGong's beautiful CNC-milled foldable arms include an intentional break-away pin. This pin takes the brunt of the occasional hard landing, and can be easily replaced in the field.
For even harder landings (we sometimes call them crashes), the milled arms bend, without breaking, and may be gently bent back into shape without leaving the mountain-top, or tropical beach. Try to do this with cheap plastic alternatives…