Flysight BC01 battery Charger for FSBP01 battery FOR BLACK PEARL RC801 MONITOR AND spexman one goggles
run time battery 1.5hrs
Flysight BC01 battery charger
for Flysight FSBP01 Li-PO battery
suitable for Black Pearl monitor and Spexman one goggles
Product Description
Operation Steps:
Recharging step
1)Install FSBP01 battery into BC01 well, then put 12V_16V power
supply into"DC IN" port, the "Red Light" is ON, then the blue light
is ON, the battery starts Recharging.
2)Each blue light shows 25% of electric quantity. You can check the
electric quantity by the blue light quantity; during recharging process,
the blue light.Keeps circularly ON from right to left by order 1 to 4
until all blue lights are off completely, it finishes recharging, you can
remove the DC Power supply.
Power up step
1).With recharged battery FSBP01 and BC01, Connect D_tap cable
with BC01 and the product well, short press "ON/OFF",you can check
the electric quantity by the blue light quantity;long time press "ON/OFF" until 4th blue light ON, then it starts powering on.
2). With electric consumption, the blue lights will be off from 4 to 1
until the red light is on, this shows the battery is running out of the
electric, so please recharge again.
Installing way
In order to be easy for use the battery out of door, the BC01 with a
soft magic strap can be fixed on are tightly and safely especially for
powering our speXman goggles.
Product Image
BC01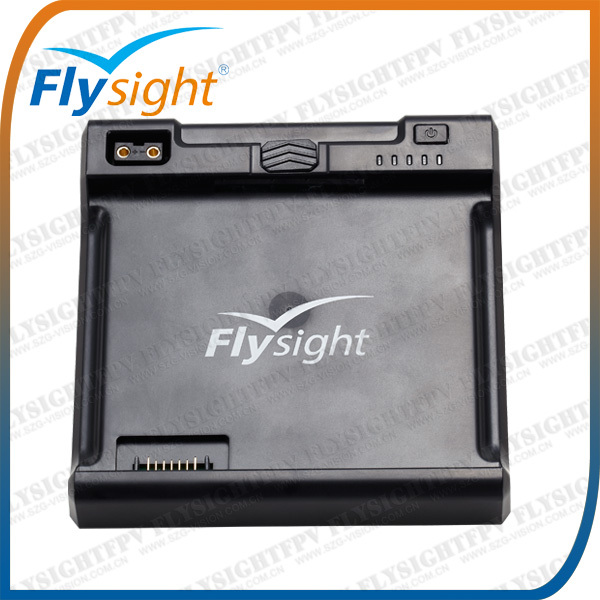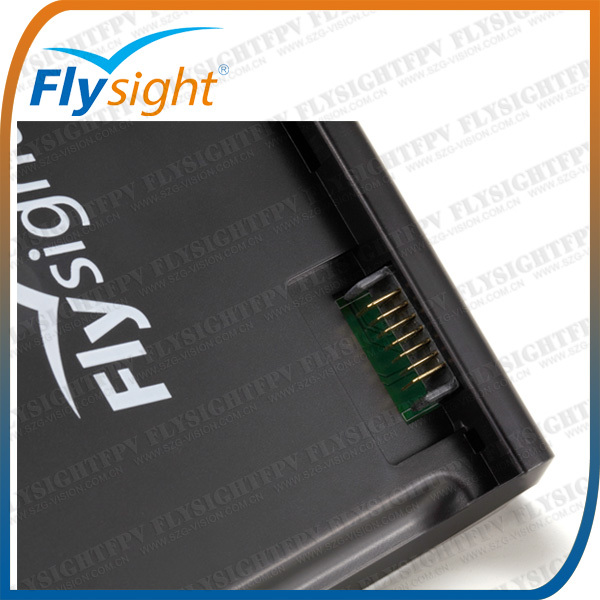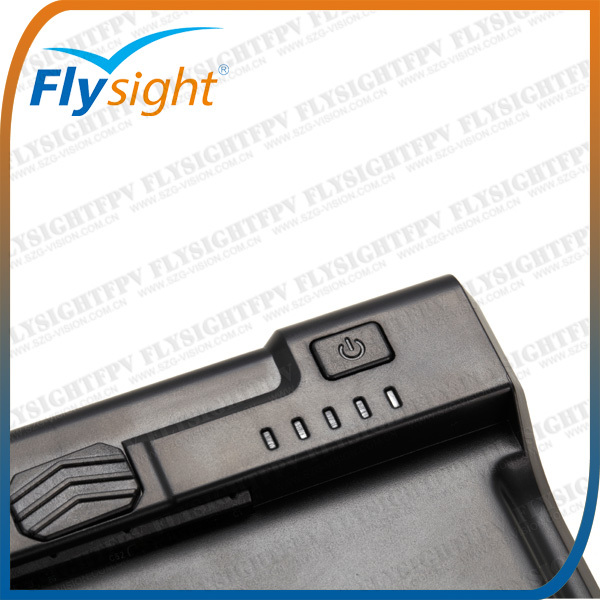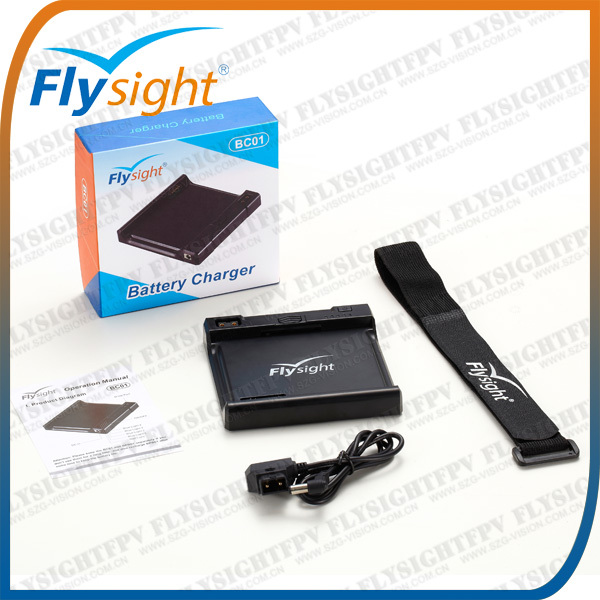 Product Diagram
Attention:
Please keep the BC01 and FSBP01 separately if you don't
use them For a long time, and also recharge FSBP01 after some time
to keep the battery life.